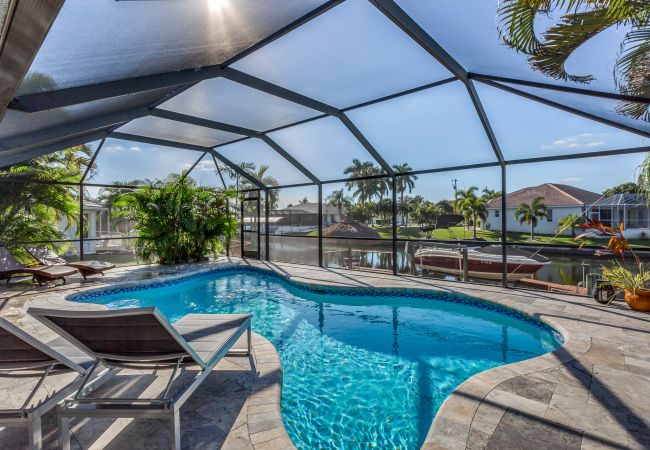 Virtual tour
LITTLE LIZARD is a charming waterfront vacation rental with Gulf access by boat.
Surrounded by tropical plants in a quiet neighborhood of Cape Coral.


Amazing long waterviews down the intersection and 1672 sq ft living space on one floor.
One Mastersuite and 2 spacious bedrooms, 2 baths and a goodsize patio and pool deck area. The pool is heatable and you...
Check in:
09/30/2020
Check out:
10/07/2020
US$980




US$140




US$128




US$1,248

*

Contact